This past couple of week we had a chance to sit down finally and try out some episodic games from Square Enix that is the Life is Strange series.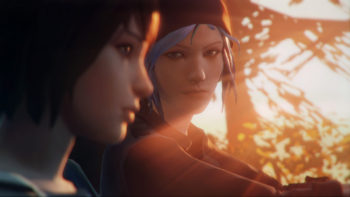 What was interesting when we first started to play the first Life is Strange game that I personally thought that this would be just another episodic type game like the Telltale's series games but was I wrong.  On the surface it looks like it is a game that is about being a teenager with special powers but once you dive into the game it is a whole lot more.  In the game you play as Max a senior in high school and she discovers that she has the power to rewind time.  During this time of discovering her powers she is reunited with her best friend Chloe Price that is looking for a girl that is missing.  Well in the 5-part episodes you go through this adventure and discover that there is something more sinister going on with the school, the students and a mystery of a missing girl, Rachel that are all tied in.  Life is Strange is a great adventure/story driven game that should not be missed.  You can check our review here, and our podcast here!
The other game that we had a chance to play and review is the prequel of Life is Strange – Before the Storm.  In the prequel, you play this time around Chloe Price and her adventures before the events of the first game.  In Before the Storm this time around it is only 3 episodes and it mostly focuses on the friendship between Chloe and Rachel.  One of the twists this time around is rather than using the rewind time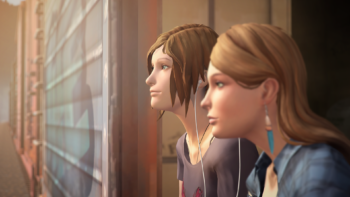 feature you use Chloe sarcastic wit to get around situations and progress in the game.  The game also dives into more of Rachel backstory as well some events with some of the characters in the game.  I felt that the game did not do enough justice for some of the other characters like Frank, Nathan, Dave and others but I can understand that this was more about Chloe and Rachel.  Also in March 6, 2018 the bonus episode Farewell will be released in which you can play again as Max and relive a moment in their live. You can check our our review of Life is Strange – Before the Storm here!
Be sure to check our the games and let us know via social media what your thoughts are on the Life is Strange series.