This Tuesday, February 14, 2017 will be that special day – Valentine's Day – for the special love in your life… but what if they are a gamer? Most gamers' idea of romance would be staying at home and gaming together rather than making reservations and going to a loud, expensive restaurant or bar.  So what do you do for that gamer in your life? What kind of game can you play with them when you're not as hardcore a gamer as they are? We've got you covered with our list of some great couples games that you can play together, and why these games will either bring you closer in your relationship or have you competing to see who is better….. (but we will leave that to you to decide 🙂 )
Here is our list of some great co-op friendly games that you can try, and why they are great couples for gaming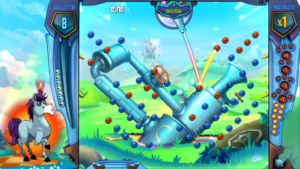 What is not to like about Peggle 2? A farting unicorn, peggles, and some of the best gameplay that doesn't involve any killing or violence what so ever! You'll be in suspense at each turn and laughing all night!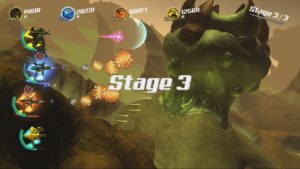 Stardust Galaxy Warriors, Steller Climax
Don't let the name fool you; this is a great co-op space-shooter that will have you watching each other's backs and blowing up enemies over and over again! It's easy to play but action-packed enough to have a blast – pun intended!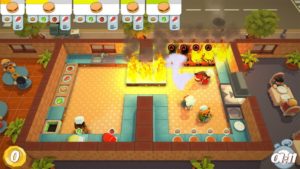 So you think that you can run a restaurant? Well, play this crazy game with your special loved one and show them that you can work well enough as a team to make the best burgers before you take out any business loans! No matter what happens, you'll be laughing at each crazy level!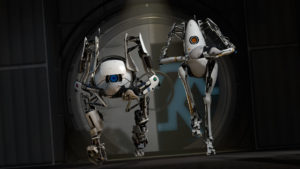 Portal 2
In this great puzzler, be Atlas and P-Body and go through GLaDOS test systems of Aperture Laboratories to solve the puzzles.  It's a great couple's game that will show true teamwork and togetherness.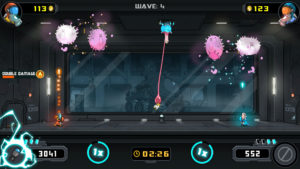 You and a loved one, in this 2D side-scroller, will kill bugs that are infesting a space station.  With a light RPG upgrade element to this game, it's a great break from the gaming norms, and it's an easy but fun way to save the planet.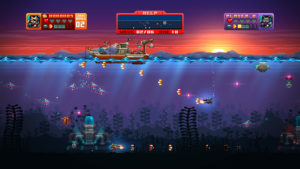 Save the kitties and keep the milk flowing in this terribly cute and fun Defender-style game.  It's a great test to show your love for your special someone by saving kittens and shooting the robotic fish trying to kidnap them!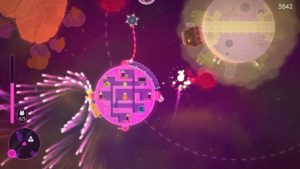 Lovers In A Dangerous Space Time
A true test of teamwork where you try to restore love and balance by shooting space baddies while maintaining your love ship. This title is especially fun for a couple to play together, and the controls are easy enough for any novice to pick up and play. One of our favorites!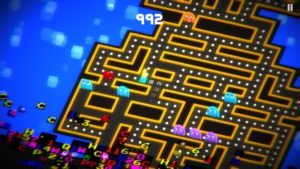 What better way to celebrate your love by trying to see how far you can go in an endless puzzle with power ups that you can use and while being chased by the "glitch"? This is another title that's easy to play but suspenseful enough to keep you laughing and playing all night.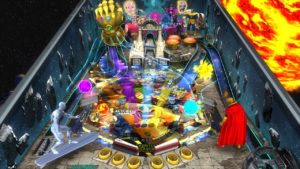 Zen Pinball
Relive your old days of going to the corner pizzeria and playing some classic pinball action! It's great, turn-based pinball action that has a lot of great movie, TV show and comic book themes to choose from. The nostalgia alone will warm your hearts!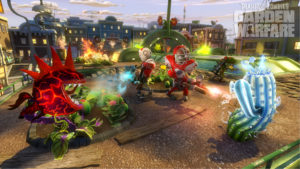 Plants vs. Zombies: Garden Warfare
Be a plant or a zombie and fight it out in the garden to see who will be on top, with a co-op mode that is both kid-friendly and fun overall. Work as a team to last through waves of enemies and get out of the area. If these crazy characters don't make you smile, nothing will!
There's sure to be some great co-op games that we may have missed on our list, so let us know which games that are very co-op friendly and that you love to play with that special someone! What's even better about this list is that every game is safe to play around the kids if the babysitter makes last-minute plans and leaves you hanging. As always, you can find these titles in either the PlayStation store or on Xbox Live, or even at your local game retailer.  Be sure to have fun during this Valentine's Day and discover a new way to be close by gaming with your loved one. Remember, the couple that plays together stays together!